Flat — also known as zero camber or flat camber — is the middle ground between camber and rocker. Combining the benefits of both, flat camber is a versatile option and often used in park boards. They are super stable for riding rails, due to the flat section between the bindings.
The boards lay completely flat on the ground so only nose and tail are lifted. Due to the low profiles, flat boards have less pop but are particularly suitable for park riding, since they are very forgiving.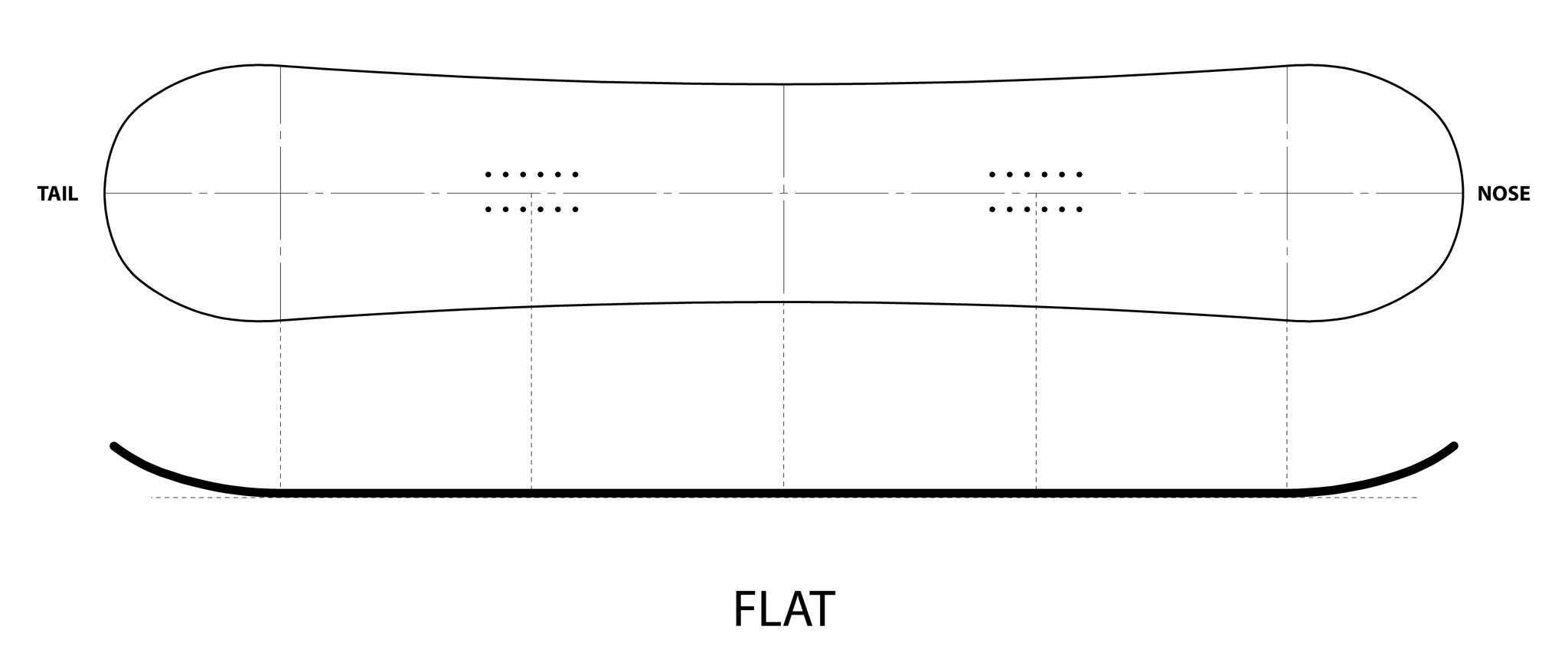 Pros
Versatile
Excellent for rails and boxes
Cons
Some riders say flat camber has a 'dead' and/or 'damp' feeling.
It's not quite camber and not quite rocker — so you're missing out on the advantages of the other profiles.
Video reviews of flat camber technology
Flat camber boards